The Home Equity Conversion Mortgage (HECM) is a little understood strategy for increasing your business and one of the most overlooked resources in marketing to retiring Baby Boomer Buyers and Renters. A HECM for Purchase has opened new opportunities not only for Senior Home Owners, but also for you. Realtors now have a reason to market to the fastest and largest growing demographic in the country - over 10,000 people a day in America are turning 62.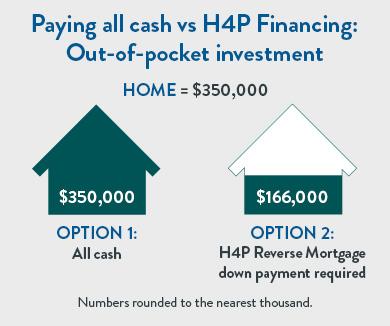 A HECM for Purchase loan is designed help Seniors buy their next home, combining proceeds from the sale of a previous residence with a reverse mortgage – all within a single transaction. Realtors leveraging this unique mortgage tool may help Seniors purchase homes they might not normally think they could afford. Some benefits for you and your Senior clients:
How can a HECM increase your commissions?
Senior clients can purchase a more expensive home using less cash up front.
Provides you with a sales channel –Senior renters who can now become Buyers.
Save a deal by leveraging an easier to qualify financing alternative for credit or cash challenged Seniors.
Increase your listing presentation success by setting yourself apart from the competition. Promote another way for a Senior to buy your listing.
Reduce days-on market by showing other Realtors how to turn their shoppers into Buyers of your listing.
Generate more referrals by thinking outside the box and creating happier clients that actively promote you.
What's in it for your Senior clients?
They get to purchase a home that better fits their lifestyle need without the added financial burden.
It allows Seniors an opportunity to leverage their purchasing power and acquire the dream home that they thought seemed out of reach.
Your Senior client gets to retain retirement funds for other more important lifestyle or unexpected future needs.
Some informative news articles for your buyers:
Kiplingers: Buying a Home with a Reverse Mortgage
Forbes: Can You Use A Reverse Mortgage To Purchase A New Home?
WSJ: A Reverse Mortgage to Buy a Home? Here's How
Your Clients are Getting Educated about Reverse Mortgages. Are you?
NBC NEWS: COULD GETTING A REVERSE MORTGAGE HELP YOU SAVE MONEY?